Success is more than numbers
Despite what the bulk of fitness business "gurus" will tell you…

…success in this industry is not a numbers game.

Success is not derived from wooing potential clients in with suspect and predictable marketing tactics only to then follow suit with watered down training programs that provide little individualization, much less results.

Moreover, success does not manifest itself overnight in this industry.

Those who do well and end up building a rewarding and sustainable career are those who understand it takes time.

- Time training a variety of people in real life and by getting really good at being a competent coach.

Not coincidentally, what we're offering isn't remotely as appealing as how to edit a Tik Tok or a Reel under the guise you'll instantaneously become an influencer overnight.

But it's the stone-cold truth.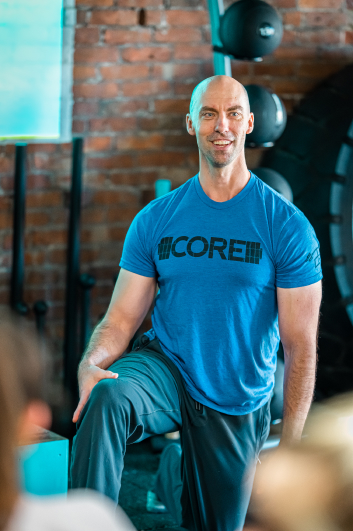 THE STRATEGIC STRENGTH WORKSHOP
The Strategic Strength Workshop is designed by two coaches with 40+ years combined experience – who have worked with everyone from Olympic champions and Hollywood A Listers, through to general population and complex rehab cases.

In this NSCA accredited, theory and practical home-study course Luke Worthington and Tony Gentilcore will break down:
Upper and lower extremity assessment.
Discuss and demonstrate how to scale common strength training exercises to better meet the needs and abilities of your athletes and clients.


Demonstrate and workshop how to evaluate, address, and write training programs for common musculoskeletal dysfunctions and injuries.


As well as delve into some of the softer skills required to make you a better coach; particularly how to find and highlight each client's TRAINABLE MENU (focusing on what (s)he can do rather than what they can't).

In addition, you'll…

Learn strategies to better motivate your most difficult and stubborn clients for sustained results. I.e., how to make your clients more competent and autonomous.


Have better insight(s) into what REALLY matters before prioritizing either mobility or stability training to address perceived movement dysfunctions. I.e., your clients aren't as broken as you think.


See why "tight" hamstrings is not something you really need to worry about. I.e, seriously, stop.
Learn how to improve people's range of motion in a matter of minutes. I.e., are you a wizard?


Learn Tony and Luke's "tenets" for squatting and deadlifting success. I.e., how to individualize each client's set up and variation used to best match their injury history, ability level, goal(s), and unique anatomy.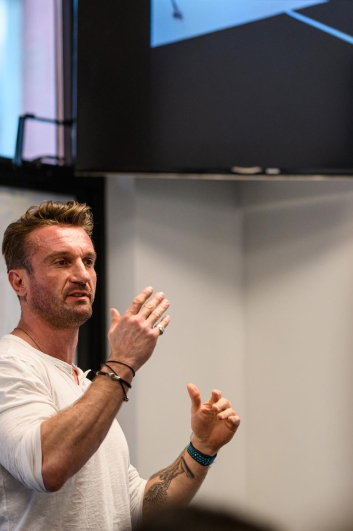 Approved for 1.3 Continuing Education Units (13 contact hours) through the National Strength & Conditioning Association.

FEATURED ON
Who are Tony and Luke?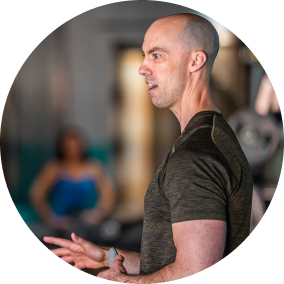 Tony Gentilcore
is one of the co-founders of the world renowned Cressey Sports Performance in Boston, USA, and has trained thousands of athletes from all levels. More recently Tony shares his time between running a private training studio for the 'everyday athlete' applying training principles developed with the world's elite to those looking to just become the best version of themselves and teaching professional workshops to trainers around the world (oh, and also rough housing with his six-year old).
Luke Worthington
is one of the World's most sought after personal trainers. A qualified sports scientist, strength and conditioning specialist, nutritionist and personal trainer he takes a holistic view of clients' health and fitness. Starting out in commercial fitness, Luke became a freelance strength and conditioning consultant before heading the trainer education for Third Space Group and co-writing the Nike personal training certification. Luke has a private client list comprising some of the biggest names in film, fashion, music and entertainment.