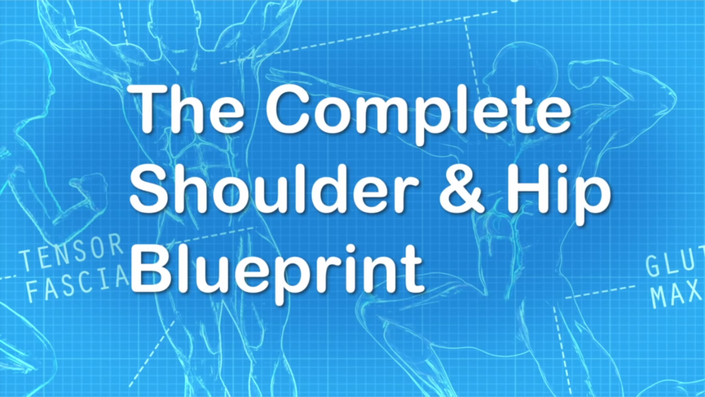 Complete Shoulder & Hip Blueprint, Level 1
Two of the best in the fitness business come together to share cutting edge information on what they know best.
Watch Promo
Enroll in Course
About Complete Shoulder & Hip Blueprint
This workshop takes viewers through the complete systems used by both of us to improve upper body and lower body function, strength, endurance, and resiliency.
We show you how to connect the dots between a thorough assessment, understanding what corrective strategies (if any) will work best, and how to build a training program to help you and your clients in the most direct way possible.
Here's a sample of some concepts we dig into.
How to use the static and integrative assessments to guide your training program.
How breathing mechanics – particularly diaphragm movement – drives mobility of the upper body and stability of the lower body, and how to use it to see fast improvements in both.
The importance of breathing, thoracic mobility, scapular mobility, and shoulder mobility in looking at shoulder, elbow or wrist limitations.
Why "impingement" is a garbage term, how to assess for it, the difference between internal and external impingement, and what it means to your training program
Training the overhead athlete and their specific considerations, and the differences between them and the "desk jockey" client and what limits overhead mobility in many people
Coaching and improving pushups, chin ups, presses, and dozens of corrective options
Why this matters to you:
Help your clients get through common shoulder issues more effectively.
Streamline your assessment and program design, helping you get faster results and more efficient use of your time, and that of your clients'
Help you see the details of shoulder motion you didn't notice before, and whether something you're using in your exercise program is working or not.
Upgrade your exercise toolbox to address commonly overlooked movement issues.
How specific anatomical individual differences play a role in training, how to find them, and what to do to capitalize on them.
Use a test re-test assessment to your advantage and show clients where and how they can improve.
Combining passive, active, and compound assessments to drill down to what the person needs to work on NOW to see progress IMMEDIATELY.
Understand the difference between structural, neural, soft tissue, and motor pattern limitations to movement, and design a program to address the specific considerations.
How to determine optimal squat and deadlift stances for an individuals anatomical considerations. This may even mean using an imbalanced approach to balance their structure.
Train to improve strength, active mobility, and durability with a variety of modalities, plus when to adjust to make each easier or harder.
What this means to you:
You can help clients see IMMEDIATE improvements, sometimes in as little as a minute or two, which will help them buy in to your abilities.
Help you target in on what will work best for the person in front of you, saving you both the time spent on useless exercises or drills.
Connect the dots between assessments, mobility, strength, and conditioning program considerations
Break down a system you can use today with yourself or your clients to see instant benefit while removing the guess work.
Tony Gentilcore
Tony Gentilcore, CSCS, is one of the co-founders of Cressey Sports Performance and now coaches in Boston, MA. During his time at CSP he worked with thousands of baseball players from every level focusing on detailed assessment protocols to address common shoulder dysfunctions and injuries within that demographic. In addition, Tony has extensive experience working with non-athletes and many of the common shoulder issues they run into from years of wear and tear in the gym.
He also kinda likes deadlifts.
Dean Somerset
Dean Somerset is an Exercise Physiologist who specializes in injury post-rehabilitation, and has worked with professional and Olympic athletes, post-surgical recovery, congenital disorders, and cardiac recovery patients, as well as those looking to just move and feel better for day to day activities. He's developed a reputation as a leading authority on training, mobility, and strength training.
The beard game is also on point.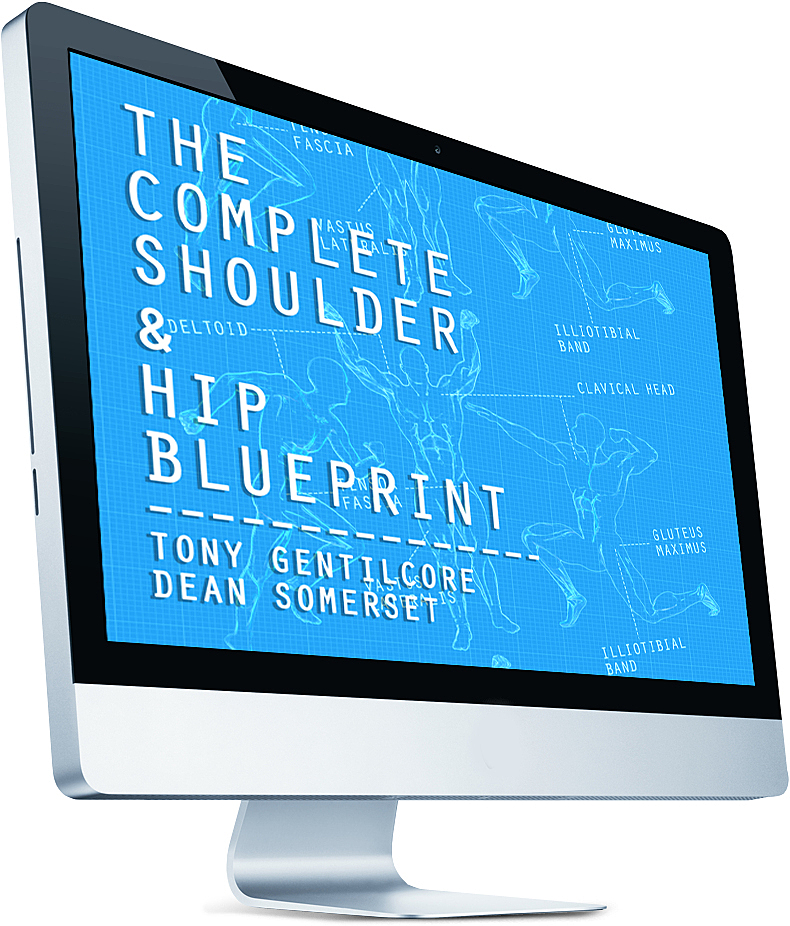 This series contains 11+ hours of video.
Shoulder Day:
Course Curriculum
Handouts
Available in days
days after you enroll
Shoulder Course
Available in days
days after you enroll
Hip Course
Available in days
days after you enroll
Complete Shoulder & Hip Blueprint is approved for NSCA CEUs!
Earn 1.1 CEUs for the 11 "contact hours!"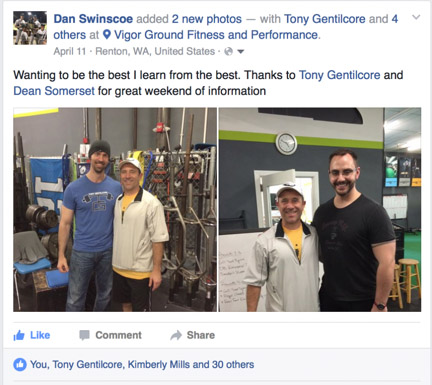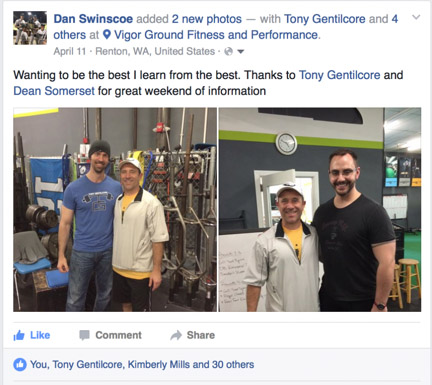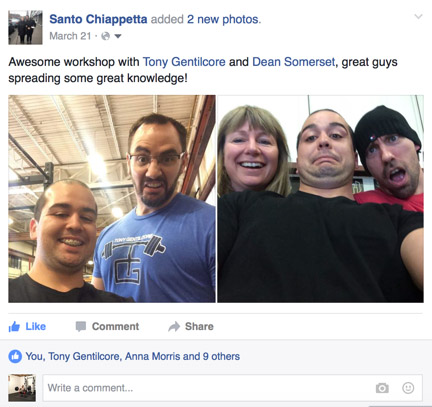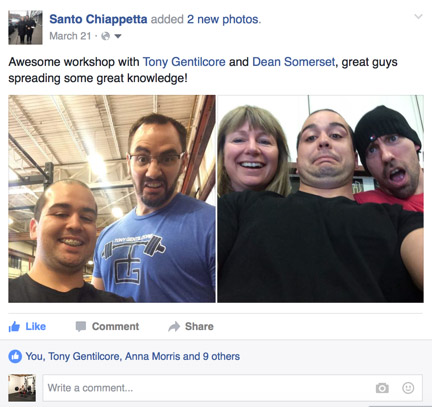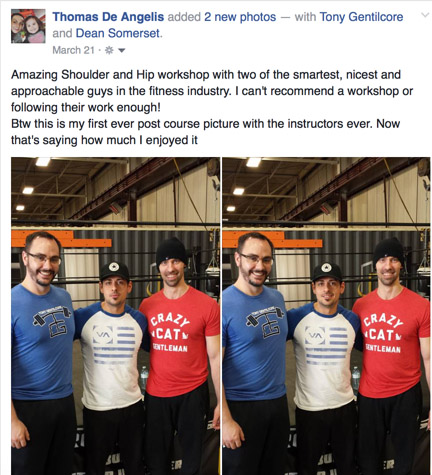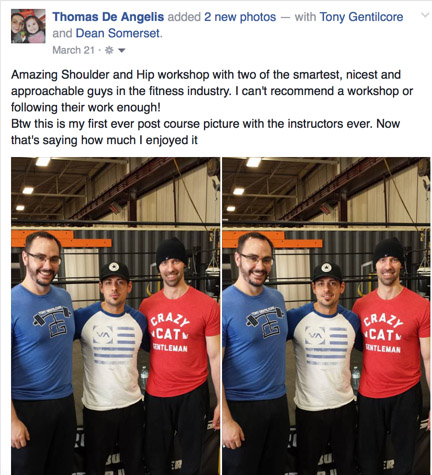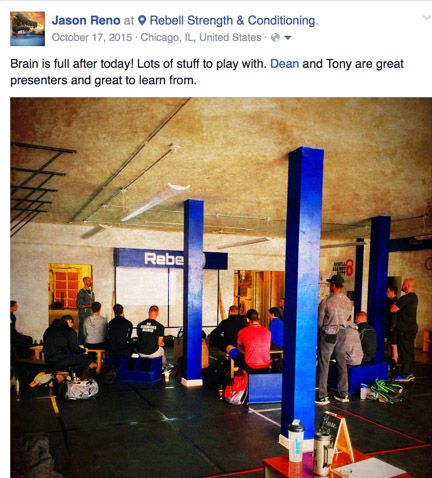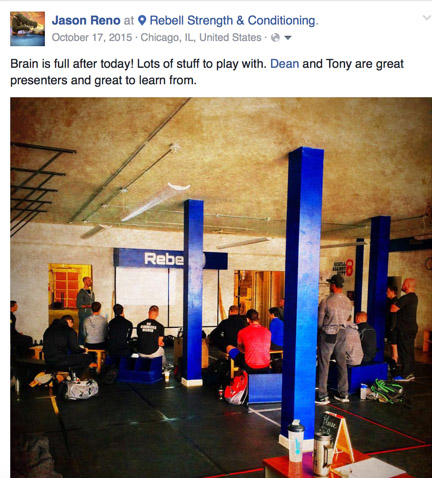 Frequently Asked Questions
How Does a Fitness Education Presentation Work?
After your purchase, you will be directed to the easy to follow details on how to access the video presentations series. You can then view and download all of the video presentation. The instructions to view and download the videos are easy and quick to do. Along with the video presentations, you can download and print out detailed handout of each of the presentations. With your handout in hand and video presentation on your computer, laptop, tablet or phone, you are ready to enjoy the presentations. At the end of the videos, there is the chance to complete an exam to receive continuing education credit.
How long do I have access to the course?
How does lifetime access sound? After enrolling, you have unlimited access to this course for as long as you like - across any and all devices you own.
What if I am unhappy with the course?
We would never want you to be unhappy! If you are unsatisfied with your purchase, contact us in the first 30 days and we will give you a full refund.
Do I have to Watch the Video Presentations all at One Time?
No, you do not have to. You can watch the video presentations when you want, at your own pace and re-visit any aspects of the video presentation when you like. Plus you will have lifetime access to all of the video presentations. Plus if you ever need any help with anything, you can always email me at
[email protected]
if any technical issues pop up.
I'm not a fitness professional. Will this course help me with my own shoulder or hip issues?
While the content is geared towards people who work in the fitness industry, a lot of the exercises and techniques we discuss could be beneficial to a broad swath of the population. That being said, this course isn't designed to help you treat your self or rehab injuries, so any choice you make to do so on your own would be outside of our guidance.
If you've read this far and still have doubts, let us make it easy for you.
If you are looking to make it easier to assess, correct, and strengthen the two most commonly used joints on the body and all the stuff that goes into training them, and help your clients see bigger and faster results than they ever thought possible, this seminar series will be a massive value to you and your clientele.
There is NO RISK at all for you when you try The Complete Shoulder & Hip Blueprint seminar. If you are not at thrilled how this program help your clients battle back from injury and hit performance records, let us know and we will refund your order. Your satisfaction is 100% guaranteed. You can order the videos, watch them all, and if you're not able to say you learned something new or valuable from watching them, you can apply for a full refund within up to 30 days of the initial purchase.
There's only one catch to all this. You need to act now to get the complete package.

However, if you would prefer to:
NOT learn about how breathing, thoracic motion, and scapular rotation affects shoulder strength and injury risk,
NOT learn how to double hip range of motion instantly,
NOT add dozens of new movements and coaching cues to your toolbox,
NOT see Dean & Tony fight like an old married couple,
NOT learn simple tips and tricks to take your deadlifts and squats to the next level,
NOT gain insight into how to become a better trainer,
… then we guess this isn't the right product for you.
But if you would prefer to get all of the above, and then some, pick up your copy today.
-Tony & Dean